How can I earn points for my birthday?
STAR members will be awarded 500 points on their birthday, 750 points for VIP members, and 1000 points for ACE members. You can add your birthday to your WOW Pro Loyalty Program dashboard by clicking "Ways to earn" and then "Celebrate a birthday".
Birthday points are NOT issued when you enter your birthdate as the same day. Please note you will not get rewarded points for your birthday this year if you enter a date that is in the next 30 days. You will be rewarded the following year on that date.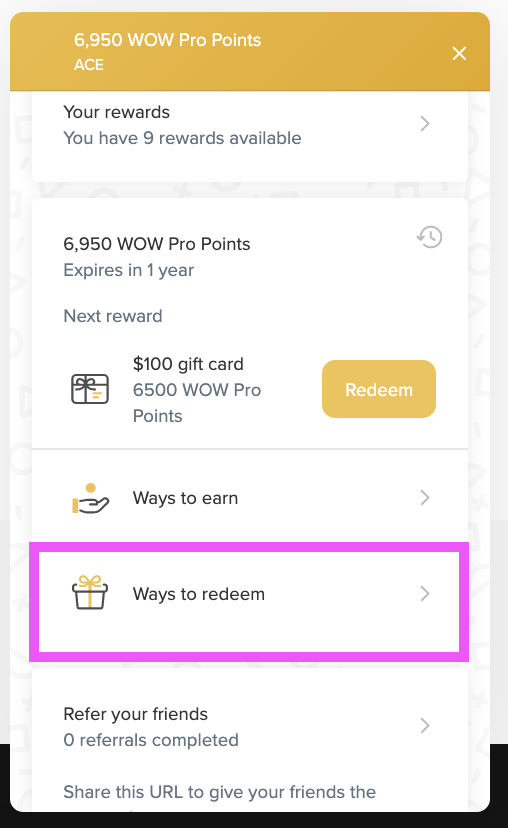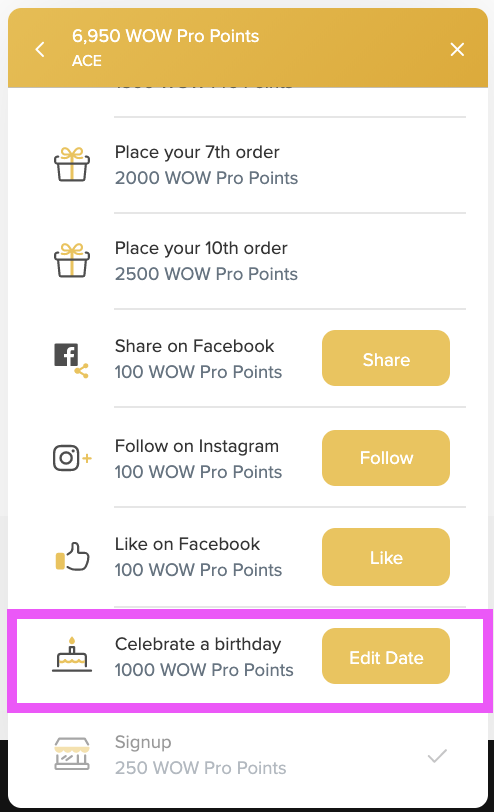 ---
---